Nubians
Mega-Milkers For The Love Fern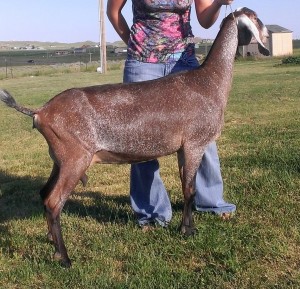 Sire: Whimsical Kids Biblos  *B
Dam: SGCH Mega-Milkers Uptown Girl 4*M
Fern is a flashy kid that immediately caught our eye when she was born.  We have been impressed with our Biblos daughters so we are excited for both Fern and her sister Ivy.
Mega-Milkers For The LoveO Ivy
Sire: Whimsical Kids Biblos *B
Dam: SGCH Mega-Milkers Uptown Girl 4*M
Ivy is a longer, taller version of his sister Fern.  Ivy has an amazing udder for a yearling and we are excited to see her mature!
Mega-Milkers Mariska's Lunesta
Sire: Whimsical Kids Biblos *B
Dam: SGCH Mega-Milkers Mariska AI 2*M
Lunesta is another pretty Biblos daughter.  She has a smoothly blended body like her dam and a beautiful nubian head.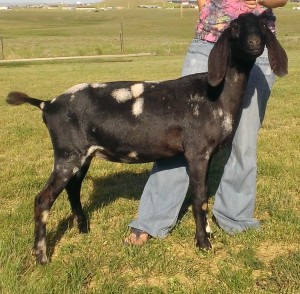 Mega-Milkers Unique Tears
Sire:Mega-Milkers Hocus-Pocus
Dam:Mega-Milkers Time Glitz
Tears is a late June kid but the moment she was born we knew she was a keeper!  Karen has proven herself to know a good kid when she sees one and Tears has caught her eye.  We are excited to see another daughter out of Glitzy!
Saanens
Mega-Milkers Design's Comedy
Sire: Mega-Milkers PVT Design Label *B
Dam: Mega-Milkers Petticoat Junction
Comedy is showing great promise.  She is a pretty kid with the femininity we are hoping to see from Design.
Mega-Milkers Bravo Condeleesa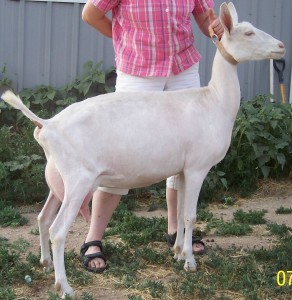 Sire: Ranea Bravo *B
Dam: SG Mega-Milkers No Bama 9*M
Condeleesa is a beautiful Saanen. She is long, level, and has a lovely escusion. We are excited to see what Bravo can do!