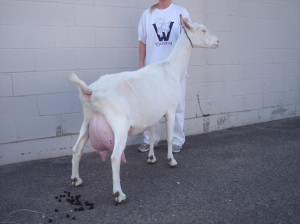 Fermata is an extremely dairy and angular doe with a well attached and very productive mammary.  Fermata has been a big star this year.  As she has matured she continued to place better and better in the show ring.  In her last show this year she won Grand Champion against tough competition.  Also her milking for this year has been super.
DHIR Milk Records
1 year old 2070


2 year old 1600
Show Wins
* 2012 LA 89 EEEV
* 4 RGCH, 2 GCH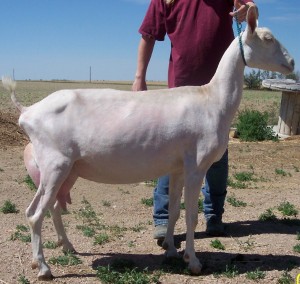 Mega-Milkers Petticoat Junction
Petticoat is a refined, dairy doe showing much length and angularity.  Petticoat has an amazing capacious mammary!  We are so please with our first Optimus udder. She has also performed well in the show ring having several first places.  Petticoat brings together the capacious udder from her sire and the deep, long body of her dame.
Show Wins
* 2012 LA 84 +V+V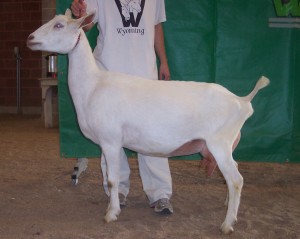 Comedy has an extremely correct mammary.  She has a lovely long, smooth fore udder and a very high wide rear.  Comedy has great body capacity for a young doe and milks well.
Show Wins
* 1 RGCH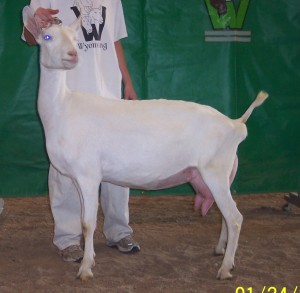 Condeleesa is a very pretty girl.  She has a large capacious udder that has placed her high in some tough shows as a yearling.  Condi has a long body with wide, level hips.
 Drama and Petticoat
 Bama and Palin