Still Available for Sale:
1 Saanen buckling – Mega-Milkers Cadence By Design
Cadence is a gorgeous buck and we are retaining his litter mate Coda.  Cadence is super long and extremely dairy.  His sire, Design, has really impressed us this year with his styling daughters and we think Cadence is really a special buckling.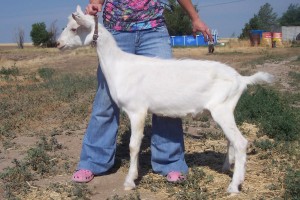 TAKING ORDERS FOR 2014
Please call or email
Kids retained from 2013 – The Newest Mega-Milkers!
Every retained doeling is carefully chosen for their pedigree but most important is their structural correctness.  We look for long, dairy kids that have strong straight legs and open, wide escutcheons.   We only have room for six kids each year so we have to cull heavy and pick fast!  The kids pictured below were our favorites and will be retained in the herd.
Mega-Milkers Classic Showdown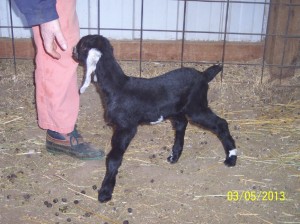 Sire: Desert-Caper Classic Tradition +*B
Dam: Mega-Milkers L-O-L-A Lola
Mega-Milkers Moon River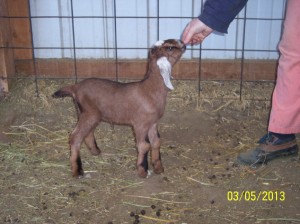 Sire: Six-M-Galaxy August Moon
Dam: SGCH Mega-Milkers Uptown Girl 6*M
Mega-Milkers MoonShine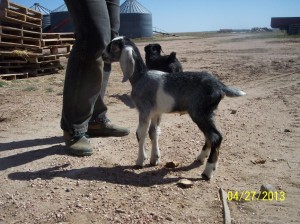 Sire: Six-M-Galaxy August Moon
Dam: Mega-Milkers Mariska Lunesta
Mega-Milkers Bravo Applause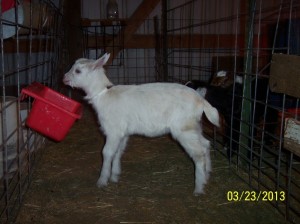 Sire: Ranea Bravo
Dam: Mega-Milkers Isle of Palin
Mega-Milkers Coda by Design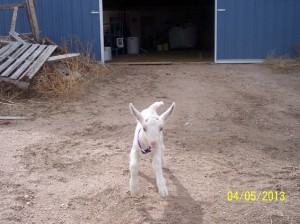 Sire: Mega-Milkers PVT Design Label
Dam: Mega-Milkers Y-Nota Fermata
Mega-Milkers Cotton Jenny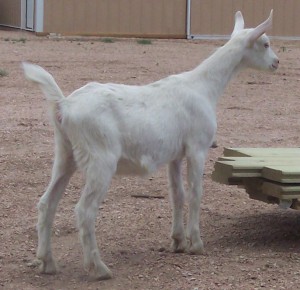 Sire:GCH Mega-Milkers Cockeyed Optimus
Dam: SGCH The Mega-Milkers Sugar Shack